Due to the still high Covid infection rates we only offer guided castle tours outdoors with the addition of St Georges Chapel and the Battery Linde view point. We hope to resume our regular programm in 2023.
The Oberhausmuseum invites its visitors to discover the rich history of Veste Oberhaus in Passau. We offer guided tours of the castle grounds and certain exhibitions in English for groups, lone travellers and visitors of all ages.
If you have any special requests, please mention them when you book. After the guided tour, you can take the opportunity to visit the rest of the museum as well as the observation tower.
We are looking forward to your visit!
Information
Groups up to 14 participants 45 € (plus admission)
Groups 15 and more 3 € per person (plus reduced admission)
Groups larger than 30 participants will be divided.
Duration approx. 1 hour
Reservation required, please fill in the booking request (until one week before your intended visit)
If you have questions or special requests, please call +49 851 396 800 (Mon-Fri 9am-2pm) or send an e-mail to museumskasse@passau.de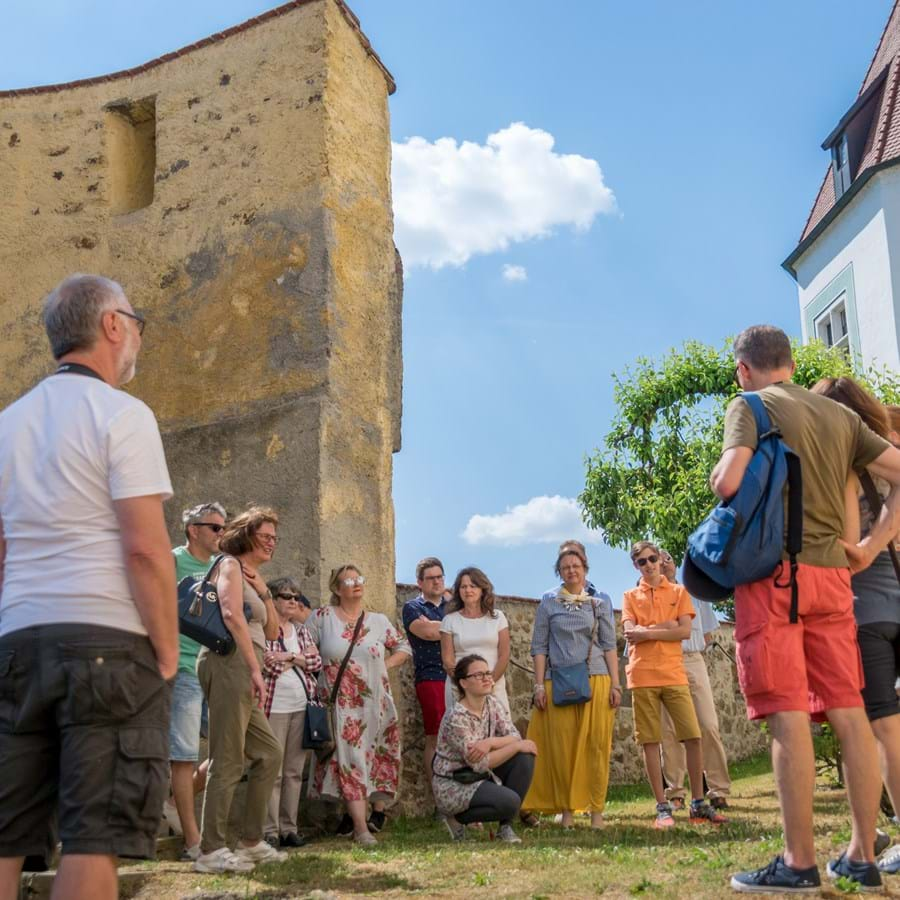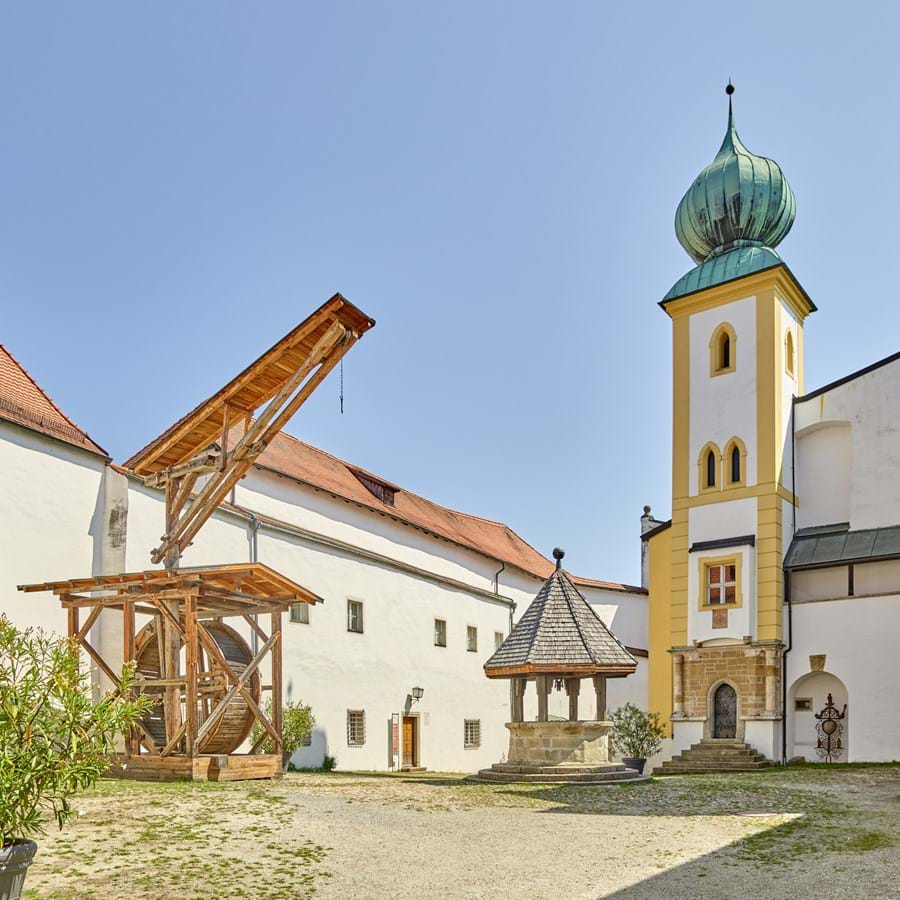 A guided tour through Veste Oberhaus
Veste Oberhaus can look back on a highly exciting history. Permanently inhabited and used ever since its beginnings in 1219, this ancient castle brings 800 years of history back to life. Its venerable walls have witnessed numerous enemy attacks, held famous prisoners, and, were besieged by camper vans. Discover exciting background information about the origins of Veste Oberhaus: its development from a medieval castle, to a Renaissance palace, and finally a modern fortress. Finish the tour with a visit of St George's chapel and the Linde Battery – a unique place to view the baroque city of Passau and the colourful confluence of the three rivers Danube, Inn and Ilz.
Please note that the tour only includes the outdoor areas of the castle!