The shop at the Oberhausmuseum offers a large selection of toys, postcards, books and lots of other nice things. The museum shop is located right next to the ticket desk and is open to all visitors to Veste Oberhaus during regular opening hours.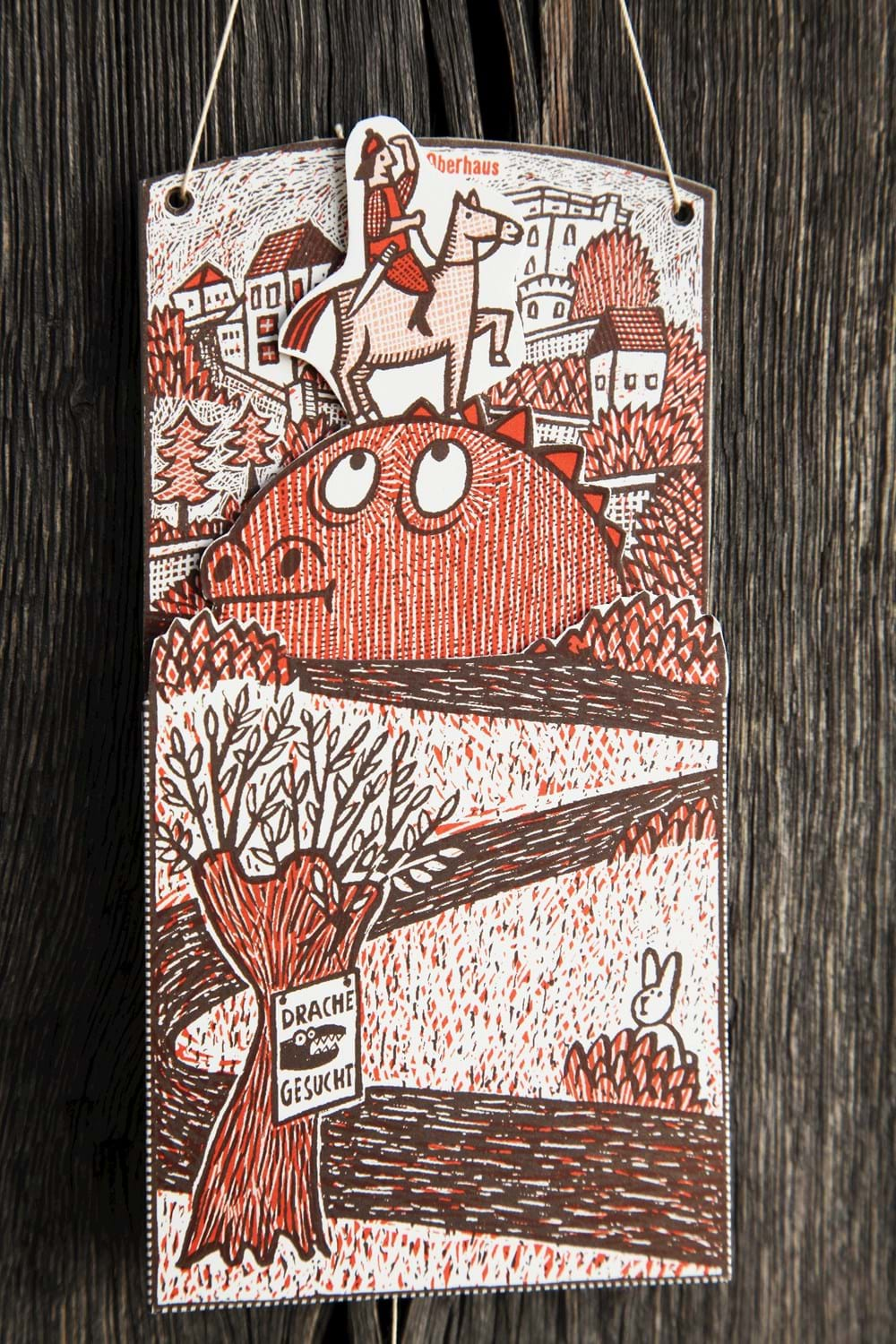 Veste Oberhaus cut-out sheet
The museum shop offers a special paper cut-out sheet: St George the knight searching for the dragon! The A4-sized paper cut-out sheet can be cut and glued together – all you need is a small piece of string and a little dexterity. Once you've finished assembling it, pull the string – and the big dragon appears as if by magic! Lots of fun for creative visitors to Veste Oberhaus, young and old alike!